REI3 community forum
We are happy to announce that the official REI3 community forum is now live.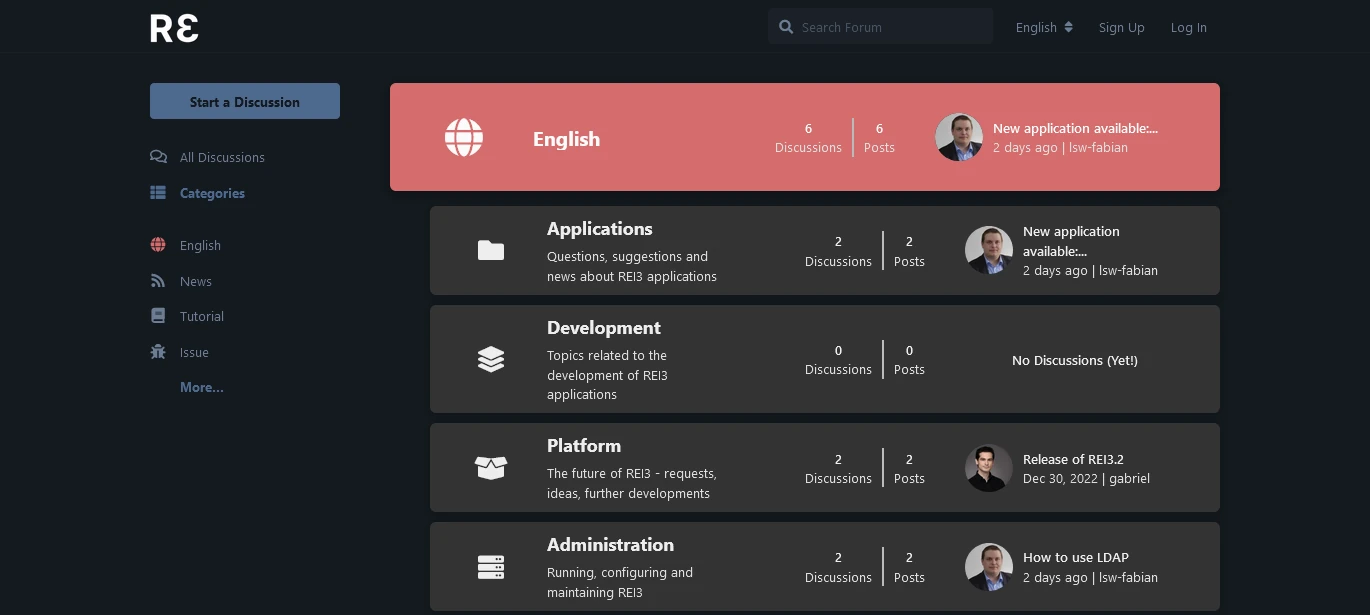 So far, people reached out to us via email, Github and our contact form. With this new forum system, requests can be seen and answered not just by us, but by all participants.
How to use it
We kept it as simple as possible - just go to community.rei3.de, choose your preferred username and confirm your account via email. Then you are in and ready to post.
This system is new, starting with basic categories and tags - we will use it for everything community related and expand as we go on.
Thank you for the time and effort you have shown us - we hope the new system works well for everybody.